New York 2022

by Chris Nobriga, Allied ASID, written on 2022.12.05
This past October, twenty of our chapter's designers, students, and industry partners embarked upon a week-long adventure to explore New York's finest architecture, art, and design. Cita Rojas-Sila, chapter president, and Janine Arietta, president-elect, carefully curated an itinerary to provide members an opportunity to experience the

eclectic and diverse city by foot, boat, bus, and, of course, restaurant.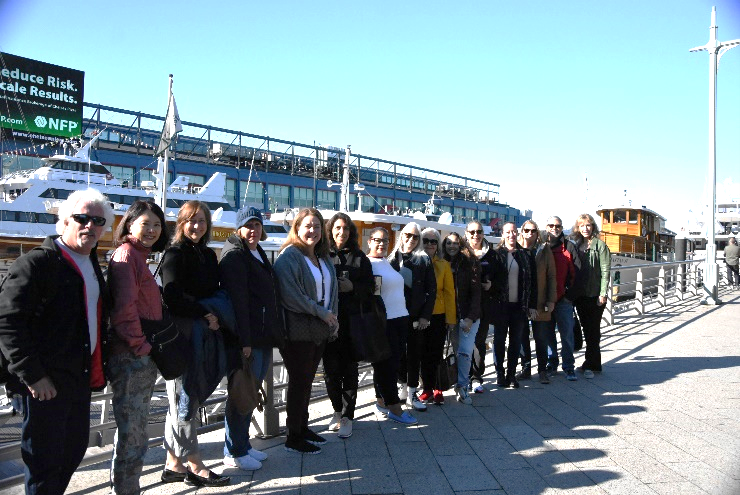 The exploration began with a sunset walking tour of the Soho district (aka "

South of Houston"), known for its cast-iron building facades with large, expansive windows. These light-filled, spacious lofts brought in artists, designers, and creatives by droves resulting in a myriad of art studios, boutique showrooms, and little "pop-ups" across the streets of Soho. Fun fact – NYC designers and architects face a unique challenge in camouflaging (or creating a design element) out of the water towers required on any building over six stories high. With over 15,000 towers in NYC, it is interesting to note how they were factored into the design aesthetic.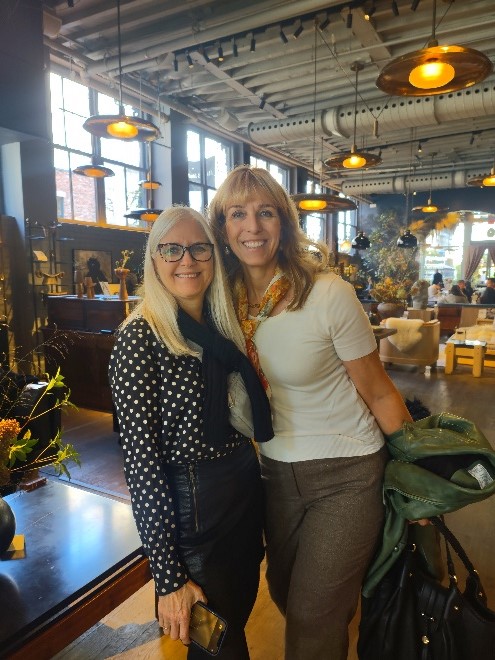 With countless steps logged the day before, it was time for a little R&R to sit back to explore

NYC's architectural landmarks from the water

on

the AIA Architecture Boat Tour – "Around Manhattan". This nearly three-hour circumnavigation of the island included insightful coverage of Manhattan's classic spires, including the Chrysler and Woolworth Buildings, as well as the new World Trade Center buildings, and other buildings by award-winning architects including Frank Gehry,

Tadao Ando,

Annabelle Selldorf, to name a few. The tour also included up-close views of iconic monuments, such as the Statue of Liberty, Ellis Island, and the 18 bridges connecting the islands. The tired travelers concluded the day with dinner and libations at famous eateries, such as the "The Bar Room" at the historic Beekman Hotel for more inspiration.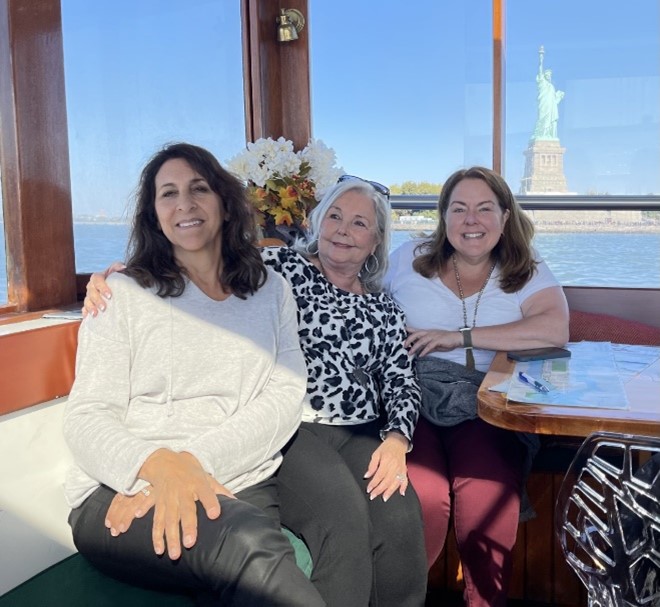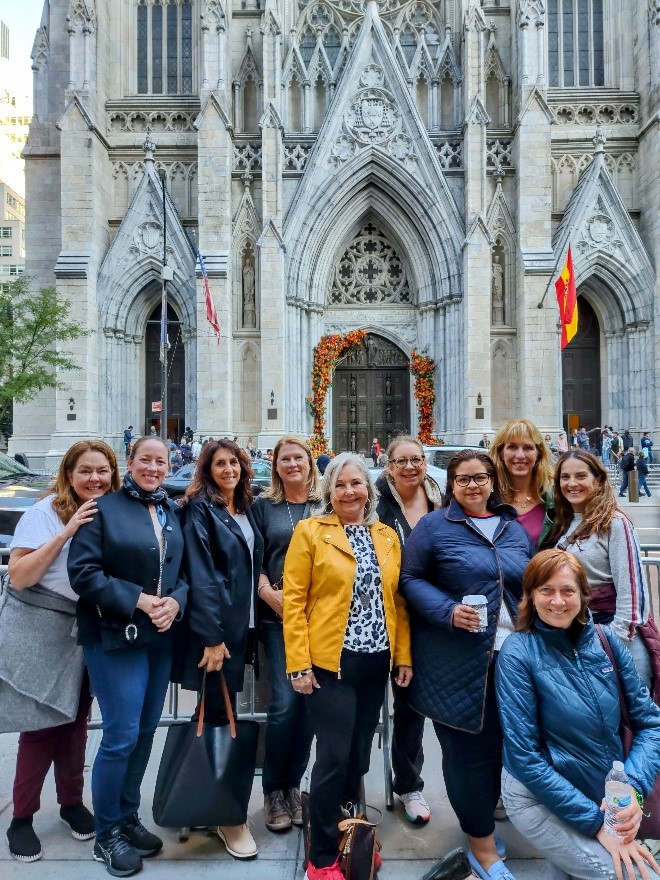 The tour group was graciously hosted (or pampered is more like it) by two of ASID's industry partners, Poliform San Francisco and Kravet, Inc. Poliform SF partnered with their NY Madison Avenue affiliate showroom to host our chapter for a fabulous cocktail hour. The champagne was flowing and plates of scrumptious hors devours & sweets were passed. Justin Pace, and Kymberly Henry from the SF showroom, generously flew out to welcome the group and provide a personal tour of the newly renovated 10,000 SqFt NYC showroom.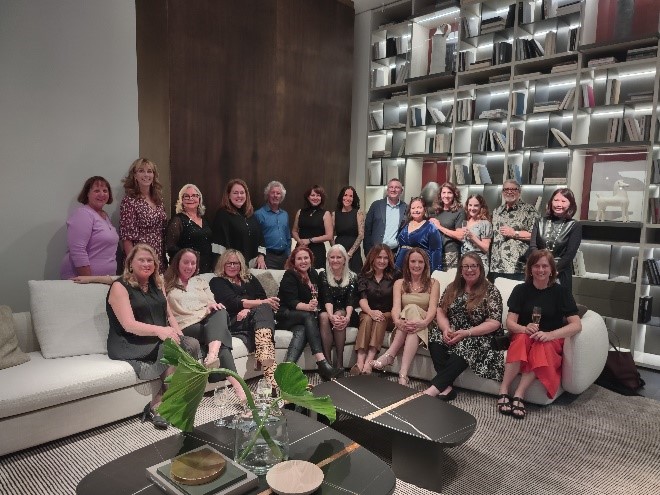 Next on the agenda was a private tour of Kravet's world-renowned, design headquarters

where their entire line of fabrics, wall coverings, trims and drapery hardware are conceived, crafted, colored, and perfected. The Kravet Inc. team was incredibly warm and welcoming, taking time to interact personally as they

shared the secrets of their design process, from inspiration to concept, sketch, mock-up, and ultimately arriving at the end-product. One designer offered a preview of an exclusive collaboration with an LA based designer, leaving the group with some inspiration for the future designs. Unfortunately, no photography was allowed!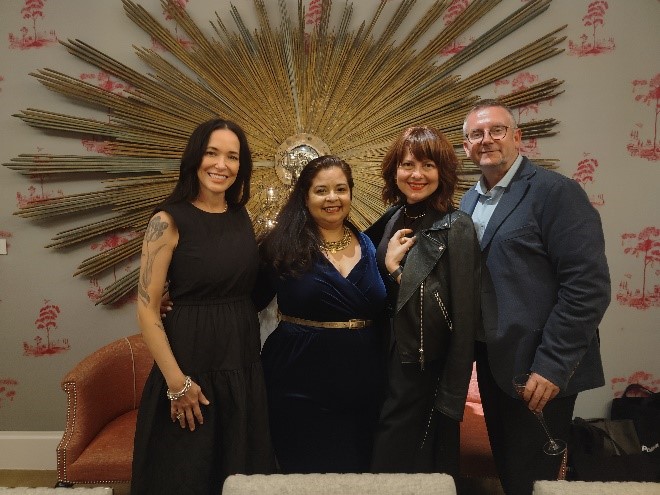 While the weather was surprisingly (and luckily) sunny and warm, there was one rainy day spent travelling to upstate New York antique markets and the Vanderbilt Mansion. As the group sat warmly in the bus, they took in the Fall colors complete with moody, rainy skies. It was a perfectly choreographed day spent hunting for one-of-a-kind vintage treasures culminating in a tour of the Vanderbilt Museum. The group stepped back in time to experience New York high society at its finest. From the carved wood paneling to the gilded finishes and fine tapestries, the tour highlighted the opulence of the era. It was fortunate that FDR had the foresight to ensure that this home was saved for the National Park Service.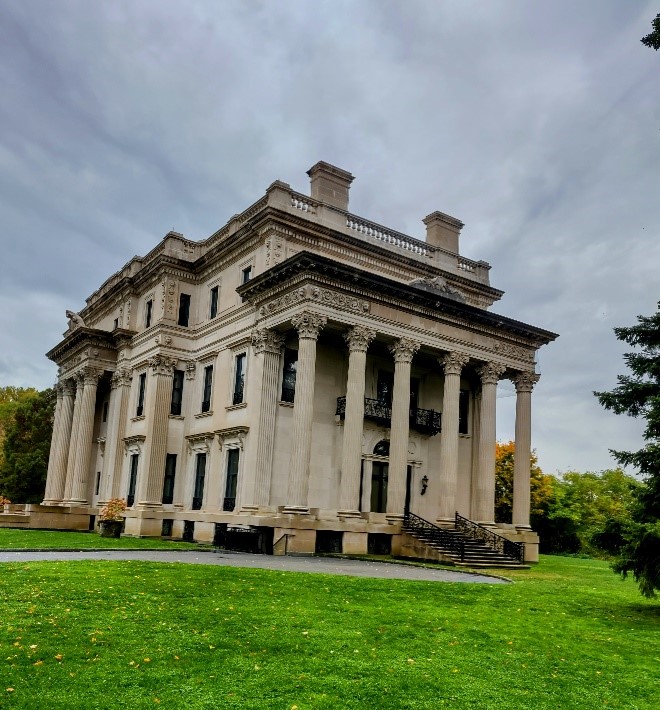 In retrospect, there was never a dull moment on this seven-day exploration of NYC. When not busy with guided tours, the group spent their free time exploring Chelsea Market, the Highline, SoHo boutiques, A&D/D&D Designer showrooms, and other iconic landmarks. One serendipitously delightful outcome of the trip is that our chapter's talented designers, emerging professionals, students, and IPs came together to share their experiences, inspirations, highlights, and sentiments of this amazing city over a cup of coffee, glass of wine, while strolling the streets of SoHo, or while sharing a meal together. Those really are the special moments. It will be exciting to see how the next adventure unfolds for the ASID CA Peninsula chapter.