Lele Yu Winner of the Fall 2019 ASID Scholarship Award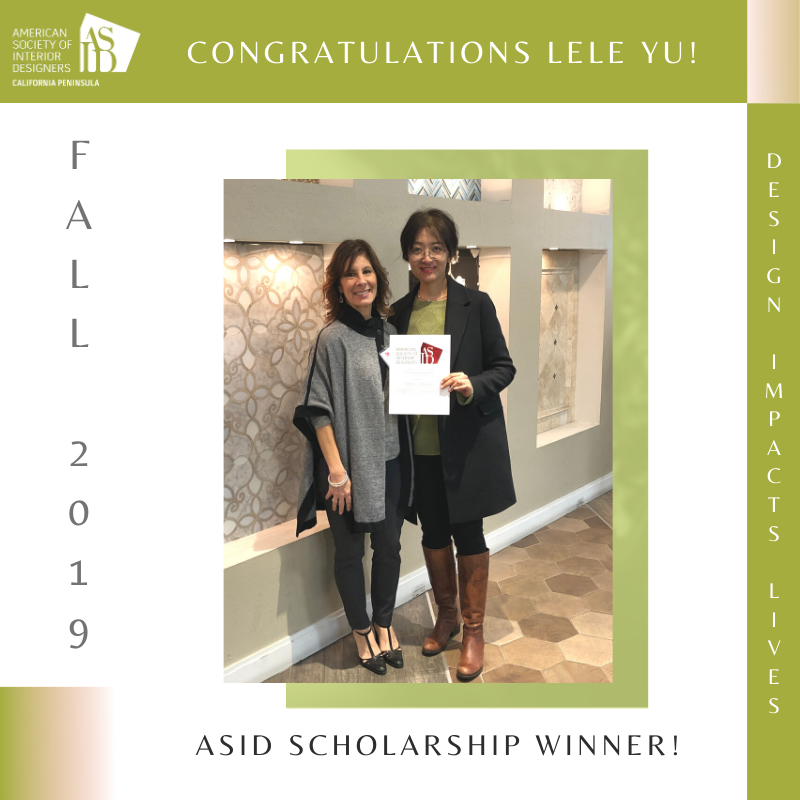 Congratulations Lele!
Lele Yu is the 2019 ASID Scholarship Award recipient. She was selected based on the excellent essays that she submitted as part of the competition as well as her high academic performance. She is an Interior Design student at West Valley College and is an active and dedicated member of the Ca Peninsula ASID Board where she serves as the Chapter Student Liason. We are so lucky to have her on our team. Congratulations again Lele.
The ASID Scholarship Fund was established in 2017 in order to encourage and support aspiring Interior Design students in their education and their pursuit of careers in Design.
Photographed with Lele is Amy Fregosi Salazar, ASID Membership Director at the Emotional Intelligence (EQ) CEU hosted by All Natural Stone in Burlingame CA.on January 14th, 2020.