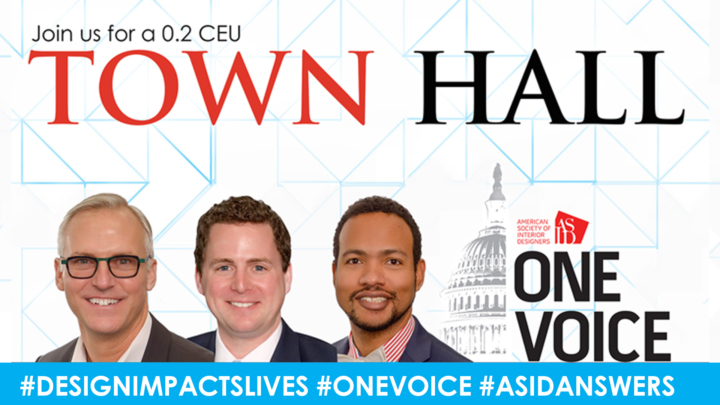 May Chapter Meeting | Town Hall
Description
The CA Peninsula Chapter invites Interior Designers, Industry Partners, Educators and Students to a special and informative evening with ASID Chief Executive Officer, Randy Fiser, ASID VP of Government and Public Affairs, Jim Brewer and ASID VP of Membership, DJ Johnson.
This 0.2 CEU event includes the Outlook and State of the Industry, 2017 Legislative Update, networking, dinner, door prize and fun!
CEUS:
Interior Design Outlook and State of the Industry Presentation. 0.1 CEU
Legislative Update and Info Session, Presentation on the One Voice campaign. 0.1 CEU
HIGHLIGHTS
• Get to know Randy Fiser, Jim Brewer and DJ Johnson from ASID Headquarters.
• Mingle with CA Peninsula Chapter "Council of Past Presidents."
• Annoucement of Spring Scholarship Winner -Sponsored by All Natural Stone and Rohl.
WHEN: Wednesday, May 10, 2017 , 6:00pm – 9:00pm
WHERE: All Natural Stone, 1575 Adrian Road, Burlingame, CA 94010
RSVP: https://asidcapen-townhallmeeting.eventbrite.com or click on the link below.
Sponsored by All Natural Stone, Platinum Chapter Sponsor.