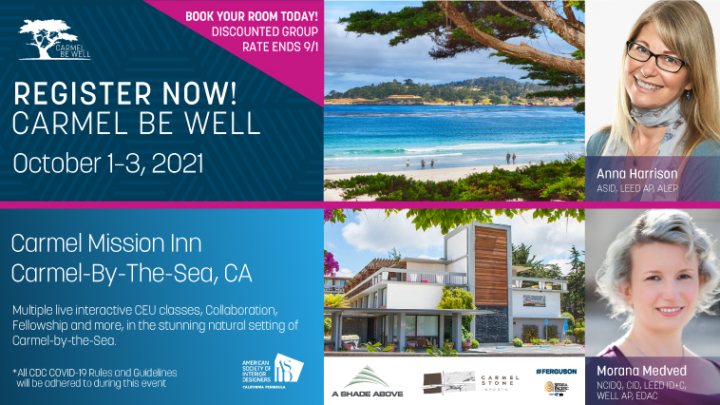 Description
OVERVIEW – BE WELL: Interior Design Strategies that Promote Well-being
The definition of interior design used to include health, life-safety and welfare (HSW) only, but more recently NCIDQ redefined interior design to include "… a moral and ethical responsibility to protect consumers and occupants through the design of <among other things> interior environments that address well-being, while considering the complex physical, mental, and emotional needs of people."
Are we designing for our clients' well-being? Intuitively we may think we are. How can we be sure? And while you're at it, what exactly is well-being anyway?
It is time to take our designs beyond just beautiful, safe, and code-compliant interior environments that meet our clients' program, schedule, and budget requirements. Join us for BE WELL where together we bring clarity to the amorphous concept of well-being and provide practical strategies on how to incorporate it in your projects.
ABOUT THE PRESENTERS ANNA HARRISON and MORANA MEDVED: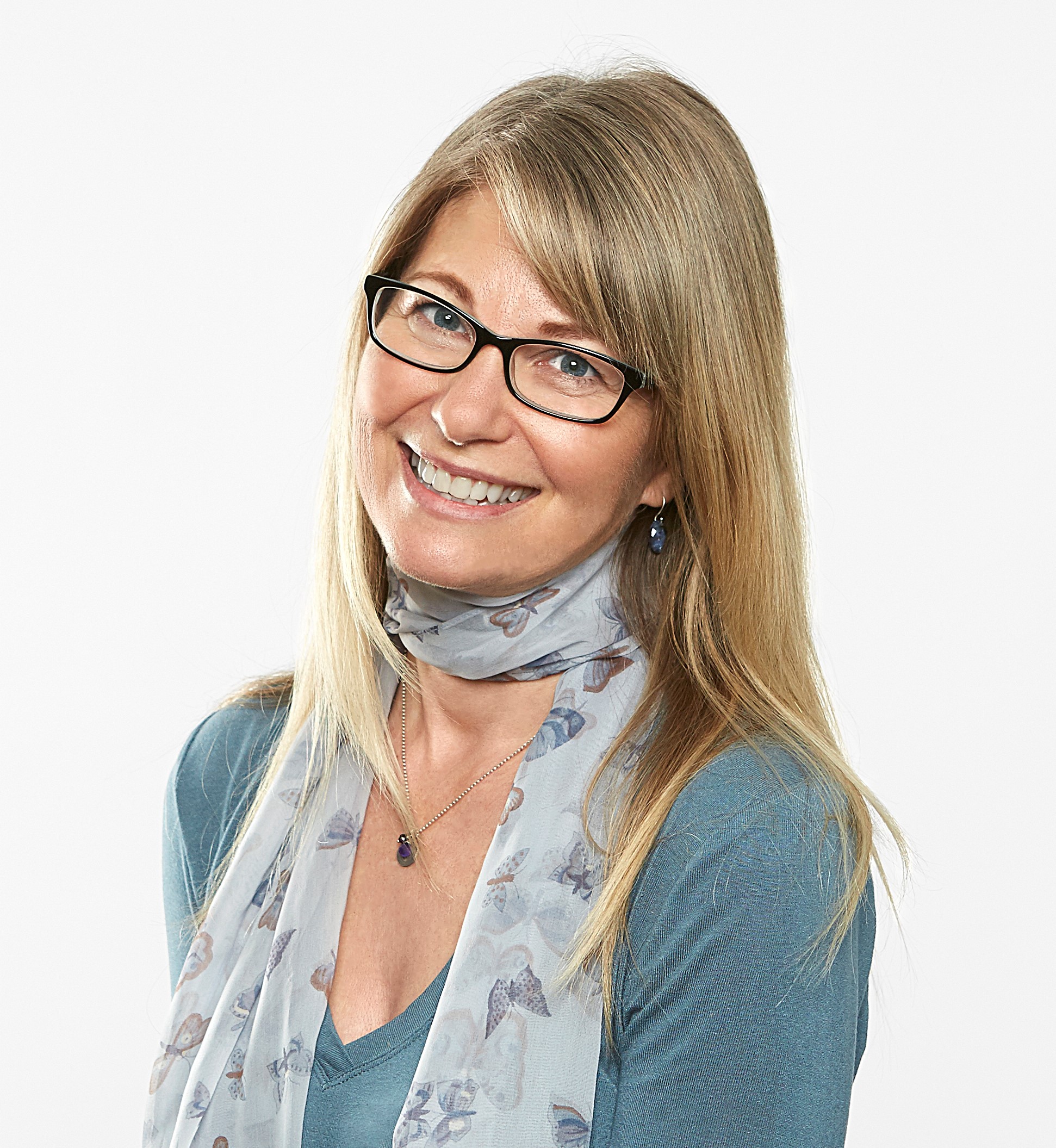 Anna Harrison, ASID, LEED AP, ALEP
Director of Educational Planning, Aedis Architects
BIOGRAPHY
Anna Harrison is an educational planning and design professional who draws upon her 30 years of experience to empower school districts to discover and implement their long-range educational vision and mission. A veteran interior designer, community college instructor, and workshop facilitator Anna leads stakeholder engagement experiences that build community and generate momentum for sustained success. Her current project work is focused on K-12 and Community College district-wide and campus-specific educational facilities master planning, encompassing community and educational vision, education specifications, conceptual design, and schematic design. Drawing upon a broad range of interactive strategies including design thinking, Anna also provides workshops and training on organizational development, building cohesive teams, sustainability, biophilic design, and activating learning environments with flexible furniture.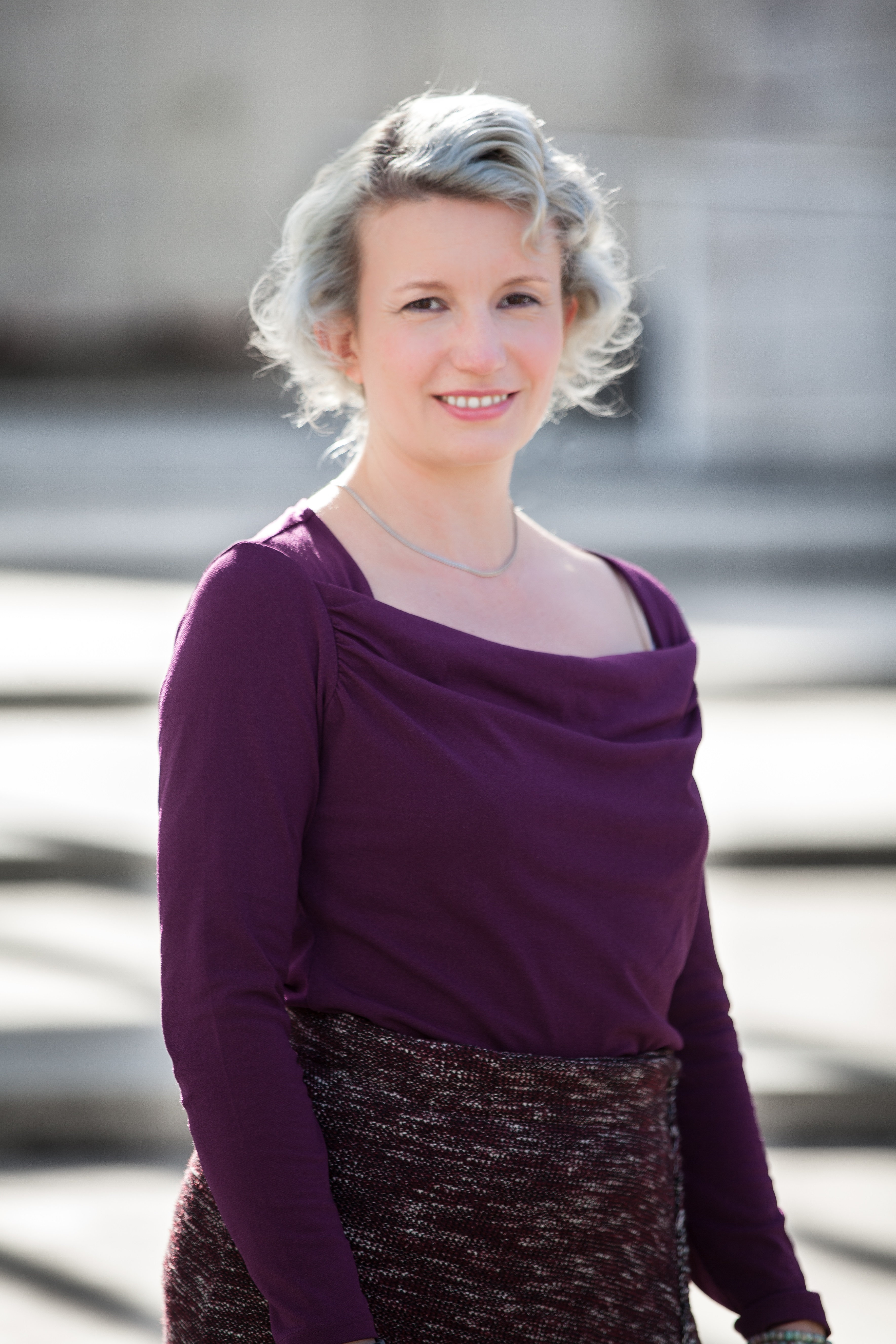 Morana Medved, NCIDQ, CID, LEED ID+C, WELL AP, EDAC.
Senior Tech Lead, Artik Art + Architecture
Lecturer, Interior Design Department, San Jose State University
BIOGRAPHY
Morana Medved is the Senior Technical Lead at Artik Art + Architecture. She has over 15 years of experience in a large variety of projects including commercial (high-tech and other corporate), hospitality, educational, scientific (laboratory), healthcare, retail, multi-family, and residential architecture and interiors. Her passion is to use great design to promote the health and wellness of building occupants while maintaining the environmental sustainability of the structure, systems, and site and she is an accredited professional in both LEED (Leadership in Energy and Environmental Design) and WELL (WELL Building Standard).
Morana's other role is as a lecturer at San Jose State University (SJSU) where she has been teaching building codes, construction documentation, architectural systems and Building Information Modelling (Revit) in the Interior Design Department for the past eight years. In addition to teaching, she is a faculty advisor for International Interior Design Association (IIDA) Student Chapter at SJSU, and her former roles include VP of Professional Development IIDA North California Chapter and IIDA Student Affairs Chair with the Silicon Valley City Center.
FRIDAY, OCTOBER 1
Visit local sponsors/vendors per Interactive Map

View tabletop displays All-Day

Event check-in and box lunch at Carmel Mission Inn (CMI) 11 am

Afternoon CEUs

A Shade Above 6 - 9 pm Drinks and Appetizers
SATURDAY, OCTOBER 2
View tabletop displays All-Day

Breakfast Buffet at CMI

Morning Welcome Session

BE WELL Presentation

Lunch

Afternoon CEU Presentations

Carmel Stone 6 - 9 pm Dinner and Drinks
SUNDAY, OCTOBER 3
Meals included through Saturday Dinner

Depart at leisure as per hotel guidelines
*Visit local sponsors/vendors per Interactive Map
Make your reservations as soon as possible as rooms at a discount are limited. Make your reservations by the 15th of August and save 10%! Don't delay.
Hotel: Carmel Mission Inn
Call 855.235.3915
Please provide the code 2109CARMEL arriving October 1, 2021.
A credit card is required to make the reservation, though it will not be charged at the time of booking
GROUP RATE: $199 for single or double occupancy for standard guest rooms. Add nightly facility fee of $20.00(Parking, WiFi, use of pool, hot tub, fitness room) Tax of 10.5% +$2.00.
Reservations must be made by August 30th to confirm the group rate and is subject to block availability.
You can also go on-line: https://www.carmelmissioninn.com/

Enter the arrival and departure dates.
Click Promo Code drop down and select Group Code.
Enter the code2109CARMEL (case sensitive)
Click apply
To Learn More about the Carmel BE WELL event, watch the Prelude to Carmel Be Well Video.