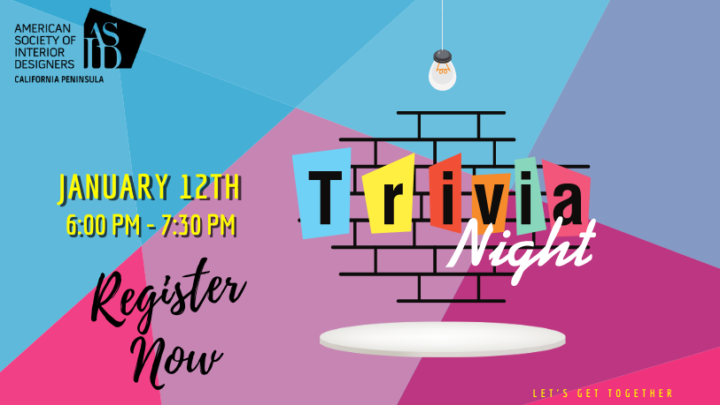 Description
Please join us for an entertaining evening of Trivial Pursuit with an ASID flair! Test your knowledge of architecture and design minutia. Can you separate your concepts from your patterns? Did someone say Title-24??? You may need to know one, or two, or none to win! Bring your thinking cap, a favorite beverage, and be ready to have some fun.
Want to play as a team?
Participants can form teams of 5 prior to the event!
Email your team name and team member names to administrator@capen.asid.org