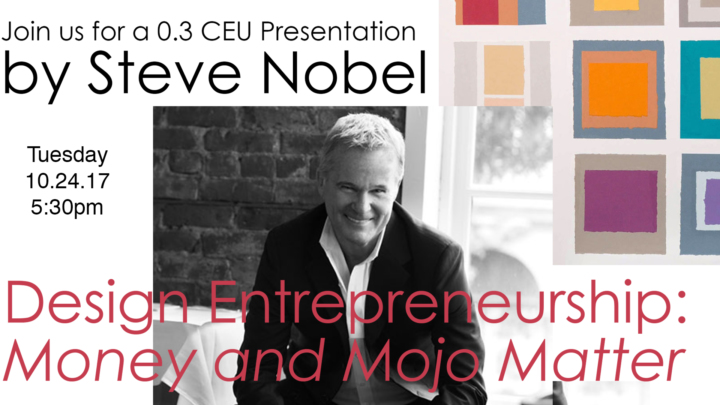 Chapter Meeting | Money and Mojo Matter, 0.3 CEU
Description
0.3 CEU Design Entrepreneurship: Money and Mojo Matter
Design Entrepreneurship: Money and Mojo Matter (0.3 CEU) sets forth principles and practices that enable interior designers to do just as well in the business of their chosen profession as they do in the creative aspects of it. This program features Steve's Top Ten Tenets for Taking Charge that gives students and established practitioners at all levels of their careers the tools to lead the business through ups and downs, realize its fullest po­tential and even take it to the next level of professionalism and profitability.
PRESENTER:
Steve Nobel specializes in the business of interior design. He counsels his clients in their efforts to build distinguished brands, and to advance the market for interior design and decoration worldwide.
In addition to his consulting work, Steve is the instructor for ASID's online "Small Busi­ness Strategies Courses" titled "Interior Design: Your Business. Your Success" and is co­author of the online books series "Touchpoints of Interior Design." He speaks frequent­ly on the business of design in Design Centers and Showrooms throughout North Amer­ica.


This CEU wokshop is generously sponored by ASID Industry Partner, Daltile.
For more information about our presenter visit, www.nobelinks.com